VickiRene.net – Drag Queen, Cross Dresser & Trans Site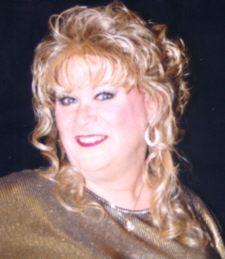 VickiRene.net was originally created by Vicki Rene, a drag queen and cross dressing icon, though she probably would shy away from that recognition. Sadly, Vicki Rene passed away in July, 2011. She is remembered as a pioneer who maintained her web site in one form or another for at least 16 years. For those of you who don't remember, that was since the infancy of the Internet.
VickiRene.net was known as the place where you could just be yourself. It was a place for information and networking with drag queens, female impersonators, cross dressers, transsexuals and people just like yourself.
The "Prettiest of the Pretty" photo galleries became well known in our community and thousands of photos were submitted. We're not aware of anyone who was ever turned down for publication in the prettiest of the pretty. That's because Vicki Rene's idea of pretty wasn't the superficial beauty that many think of at first. It was the "pretty" that comes from just being yourself — from getting all dolled up and being the real you.

This site is now part of
The Transgender Guide
network. We will work to preserve the memory of Vicki Rene and continue to provide a home on the Internet for drag queens, cross dressers, transsexuals and all trans identified people. Just come on in and let your hair down. If Vicki Rene inspired you, or helped lift you up when you were down, or made a difference in your life…
Please leave a comment to share with other visitors at VickiRene.net.