Transgender Icons Through the Years (Part 2)
These remarkable people greatly contributed to the rights and freedom that we enjoy today. They deserve to be recognized for the significant roles they serve(d) in the transgender community.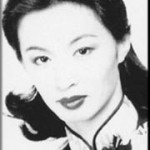 JIN XING
Jin Xing was a high-ranking Chinese military officer transforms himself into a transsexual modern-dance icon. At 18, after grueling years spent entertaining the nation's troops, he was declared China's best dancer and went on a scholarship to New York. There, he was introduced to an alternative lifestyle in the gay bars on Broadway. But Jin didn't feel like a homosexual. He felt like a woman. In 1995, after his sex change, Chinese opera houses overflowed with crowds eager to see this unusual dancer.
---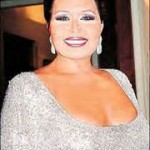 BULENT ERSOY
Bulent is a Turkish singer whose battle to switch genders helped legalize sex changes in Turkey more than a decade ago!
---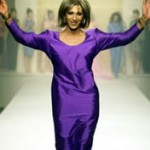 ROBERTINA MANGANARO
An Italian fashion designer. Robertina was born in the Kalabrien region of Italy and began taking hormones at 14 years of age. She had her SRS in a English private clinic at age 20. Robertina has a medical degree and practiced medicine before becoming a fashion model and then a designer. Her mother accepted her being transgendered from a early age but her father was less accepting at first. Robertina is married to Italian count Gianfranco Torelli, a wealthy airplane engineer, who has offices in Boston.
---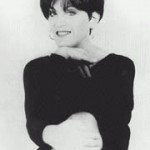 KATE BORNSTEIN
te Bornstein is perhaps the country's best-known transgendered activist, not to mention an award-winning playwright, author and performance artist. Her latest book Gender Outlaw: On Men, Women, and the Rest of Us, is being used in over 80 colleges
A great quote of her is "I know I'm not a man…and I've come to the conclusion that I'm probably not a woman, either…The trouble is, we're living in a world that insists we be one or the other."
---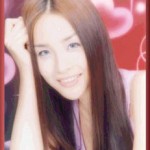 Harisu
Harisu is a Korean singer, model and has done many interviews on television. She is the first entertainer in Korea who has made it publicly known that she has had a transgender operation. And now she has become one of the most sought-after figures in the entertainment business, with only one TV commercial to her name.
---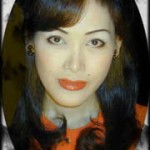 NATSUKO OKUDA
She is a dancer and a producer of many stage shows in Japan, she has also been seen on many tv shows in that country.
---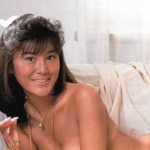 KURARA MOTOKI
She is very active of in show business in both stage and screen.
Note from Vicki Rene: I have seen her myself on the international channel of my television…
---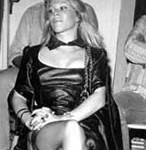 KIM CHRISTY
Kim is a famous transsexual star of the 70's & 80's. Since then she has been the editor and chief for "DRAGSCENE.COM & LEORAM, INCORPORATED". They produce some of the old time favorite tgirl movies and the world famous "Female Mimics International" magazine.
---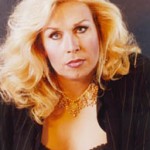 PANDORA DE'PLEDGE
The world famous Pandora De'Pledge, now owns Pandora De'Pledge Image Works. This is an amazing place, you can go in as a 250 lbs. truck driver and when they finish with you, you will look like a Las Vegas showgirl! Just go to her website and see all those beautiful women she has helped create.
Update: Pandor De"Pledge passed away July 8, 2009. A memorial page has been created by her partner Alison Dale.
---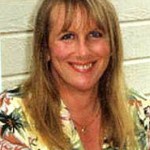 FRAN BENNETT
Fran Bennett has spent the last seventeen years as the top rated PM drive rock radio personality in San Jose near San Francisco. Before moving to the Bay Area she spent ten successful years in Los Angeles at such legendary stations as KROQ KNAC and KWST
She is also a prolific producer/engineer and worked the ORIGINAL American Top 40 with Casey Kasem while maintaining her own radio spot production company.
---