Transgender Icons Through the Years (Part 1)
These remarkable people greatly contributed to the rights and freedom that we enjoy today. They deserve to be recognized for their significant roles they serve(d) in the transgender community.
VICKI RENE (1948 – 2011)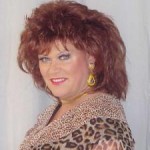 No list of transgender community icons would be complete without Miss Vicki Rene. She was a pioneer of the online transgender community. Back in the early days when there were very few trans resources, she started collecting photos of drag queens, cross dressers, transsexuals and every trans identified person she could find for her site. Early on she named the photo collection "Prettiest of the Pretty." It was a way for transgender people to connect in the early online world. It served to let us all know there were more just like us — many more!
Vicki Rene spent much of her free time working on her site which evolved through the years and eventually ended up on VickiRene.net. Her "Prettiest of the Pretty" has been online since December 25, 1996, and now it will continue to be online.
Anyone who knew Vicki Rene realized she was a special person. She was kind and caring, and giving of her time to benefit the transgender community. She was a regular attendee at numerous transgender events including the Southern Comfort Conference where she was well known.
Vicki Rene's legacy is this site and the difference she made in so many lives of her transgender brothers and sisters. Vicki Rene will be missed by many.
---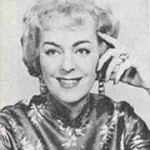 CHRISTINE JORGENSEN
A U.S. citizen, was among the first small group of transsexuals to undergo such a surgical "change of sex". She was "outed" in 1952 by U.S. print media shortly after her initial surgery, and her story became a national sensation. Through her story, many transsexuals for the first time learned of the existance of the new hormonal and surgical treatments.
---
LYNN CONWAY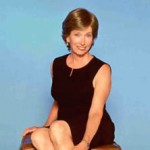 The following is a quote from her story: "I go back to the pioneer days of the 60's – was a patient of Harry Benjamin, M.D. – intensely TS, I transitioned while young and had SRS in '68 – went stealth to survive – was thrilled with my new life, and got lucky and succeeded way beyond my expectations – became a rather famous computer scientist – without folks catching on – then 30 years later got outed because some early research work (when I was still a boy) got tracked down to me – but that's worked out amazingly well and has actually been liberating, because times have changed – it's now possible to be proud of accomplishing a successful TS transition, instead of being ashamed and embarrassed about it – thus I've been working steadily on my website in order to share my experiences with others – then too, regarding my personal life – I've been living happily with my boyfriend Charlie for the past 14 years."(Just to let you know, Lynn and her very handsome, now husband, were married this past summer, please take a look at the her 4th website below for all the lovely details and pictures!)
Note from Vicki Rene: you must see this lady's websites, she is truly an amazing woman!
Lynn Conway's Website | 2nd Website |3rd Website | 4th Website
---
ROBERT ALLEN EADS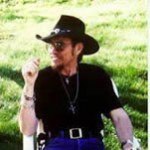 For those of you that have seen the movie "Southern Comfort" now know a little bit about this wonderful man. I had the great pleasure of meeting him before he left us. He was one hell of a guy. I both smile and cry whenever I think of this man.
He was like a father to a lot of the female to males that I know. He was always there to help them, give advice or just give them a hug when needed.
The following is a direct quote I took off The FTM info page:
"We have lost another friend. *This* was due to medical neglect! He died of uterine cancer. The medical establishment cound not deal with a man having a uterus. I am still having a bit of difficulty dealing with his death… He was one of the kindest humans I've ever known. To die in such a manner leaves me speechless. He could have been cured. He found the cancer soon enough. No one in the medical community would treat him."
---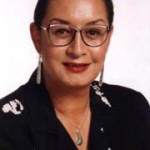 GEORGINA BEYER
First Transsexual in the world to be elected as a Mayor and also first Transsexual to be elected to a Parliament in the world.
---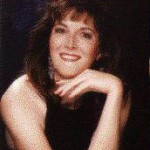 MELANIE ANNE PHILLIPS
Founder of the Transgender Community Forum on America Online. She is also a leader in the transgender community in voice training, "Develop A Female Voice"
---

JAN MORRIS
On October 2, 1926 in Clevedon, Somerset, England, Jan Morris was born James Humphrey Morris, one of the five children of Walter and Enid Morris. Her early life was truly one of emotional conflict, due not only to her parents' divorce, but also in light of her masculinity. In her autobiography, Morris states: "I was three or perhaps four years old when I realized that I had been born into the wrong body, and should really be a girl." (Conundrum). Morris amended this blunder of nature with a gender role change, begun with medication in 1964 and finalized by surgery in 1972.
---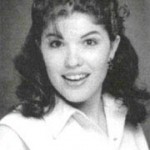 DANEILLE GOMEZ
A very young sex change from So Cal that had a book written about her called "Mom I Need to be a Girl"
She is a true inspiration to our transgender youth of this world!
---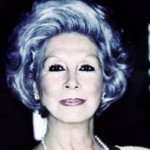 APRIL ASHLEY
Britain's most celebrated transsexual
She ate with Einstein and slept with Michael Hutchence. She was born in a slum and married a lord. She was a merchant seaman and a 60s fashion model.
---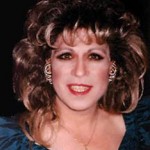 JOANN ROBERTS
Co Founder of Renaissance Transgender Association. Editor and founder of "LadyLike magazine".
The following I took right off her website "I'm very active in community politics. I've served as the head of Renaissance twice, initially as its first Managing Director and then as Chair of the Board for its 10th Anniversary in 1997. I was Chair of the board of the American Educational Gender Information Service (AEGIS) from 1992 to 1996. I was elected to the International Foundation for Gender Education board twice and last served in 1994. I was a co-founder of the Congress of Transgender Organizations (CTO), the Transgender Alliance for Community (TAC), GenderPAC, and most recently the National Transgender Advocacy Coalition (NTAC). I also authored the original Bill of Gender Rights in 1990"
She also puts on a convention ever year called Paradise In The Poconos. She is a true friend of mine and one I hope I never loose
---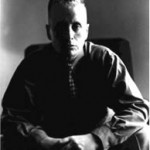 LESLIE FEINBERG
Leslie Feinberg is a ftm activist, speaker, and author of great influence on the transgender movement!