Transgender Icons Through the Years (Part 3)
These remarkable people greatly contributed to the rights and freedom that we enjoy today. They deserve to be recognized for their significant roles they serve(d) in the transgender community.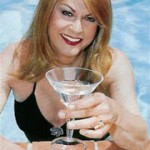 GINA LANCE
Gina is taking the world by storm with her world famous magazine "Girl Talk". In this day and age of the video and cd disc, this lady has managed to keep her company going and going very well thank you. She is also responsible for "Girl Talk Night" at a lot of the clubs here in the western part of the the USA.
---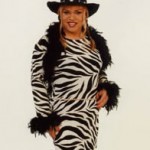 VICKY LEE
What can I say about Vicky Lee that has not been already said a hundred times? She owns the WayOut Publishing Company Ltd and The Tranny Guide book and she jointly own The WayOut Club and Ronstormes.com with another tgirl named Steffan(please see page 2 of "Showgirls" to meet Steffan)
---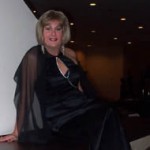 SABRINA MARCUS
I am a very luck lady to know this wonderful person. She is the lady that had the idea to start the ball rolling, that ball was called Southern Comfort Conference. This has quickly become the largest transgender conference in the world!
---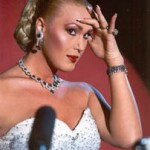 GLORIA GRAY
If you live here in the states you may never have heard of this woman, if that is the case you sure are missing out. I could have had her in the section called "Showgirls" if I wanted but I thought she would not get her just do there. She has been entertaining people throughout Europe and beyond for years, she is truly a wonderful lady and has the looks of a Goddess.
---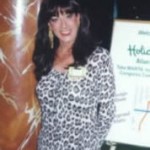 MARLAYNA LACIE
This is one of my better friends and she has been serving the transgender community for years and years. She has been to every major trangender event in the USA and has wrote all about them in both TV Epic and Centurian so you and I know what is going on in our world.
---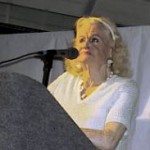 VIRGINIA PRINCE
If you have ever been to anything the transgender community has put on, you had to bump into Virginia. I have met this lovely lady a couple of time and I must say, she is quite the gal. Once you get by her jokes she is surely an outstanding woman, so much so, the transgender community has adopted the "Virginia Prince Award" that is given out every year at the IFGE(The International Foundation for Gender Education) meeting every year
---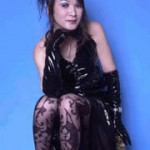 GENIE MURASAKI
Genie is one of my best friends in the world! To me she is an icon among icons! She is a very talented lady, from being a leader in the transgender community in Japan to working with a transgendered singer named Venus Fly Trap to get off and going. She is also a talented musician herself. If I ever have a question about html she is the lady I ask. I have never met this lady in person but one day we will, there will be tears, joy and lots of happiness that day
---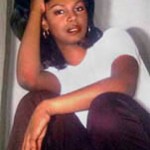 DIAHANNA
She lives in California in one of the many San Francisco, bay area communities. She has been a cross dresser for many years. Today, her involvement with the transgendered community, is mostly on the internet and selected large group functions and occasional speaking engagements at colleges & major academic institutions. She is also a professional photographer.
---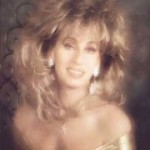 KENNY KERR
THE QUEEN OF LAS VEGAS….. Kenny Kerr has the longest running show of its kind in Las Vegas. In 1977 the show opened at the Silver Slipper Hotel and through many venue changes Kenny Kerr is still an icon in the world of Female impersonation.
---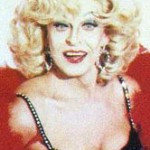 CHARLES PIERCE
Charles was a main stream entertainer, I am sorry to say was, Charles left us a few years ago. When I was a little girl, my aunt took me to see Charles do a show, little did my aunt know how much I really did love that show!
---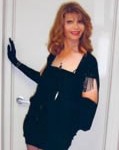 AR'LENE
Ar'lene is a one-of-a-kind person in that first she is a professional in her chosen field. That field is electrology, and all the other tie-ins to that field. And yes, there is one other important item! She is a post-op transsexual, having had her surgery in 1975.
This T-Woman was born in Chicago, Illinois, and had sex reassignment surgery by a doctor Dr. Edwin Marcus, who in those days, practiced in Beverly Hills and was an outside consultant/urologist surgeon at the Kaiser Hospital in Hollywood, California.