Transgender Icons Through the Years (Part 4)
These remarkable people greatly contributed to the rights and freedom that we enjoy today. They deserve to be recognized for their significant roles they serve(d) in the transgender community.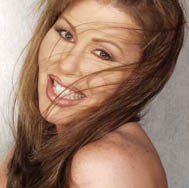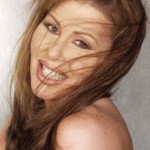 CANDI STRATTON
Throughout the 80's Candi showcased her talents across the USA. I remember seeing her once in the mid 80's and I thought then this is the most beautiful woman I have ever seen. She has also held many many titles in that time period, too many to list.
---

ALESHIA BREVARD
Aleshia Brevard, born Alfred Brevard Crenshaw, underwent transitional surgery in Los Angeles in 1962, thereby becoming one of America's "maiden" transsexuals. She is the only transsexual to have become a working actress in the film and television industry of the 60's and 70's, being featured in eight films and thirty-six television shows, and to have followed that success by returning to teach theater at the same university she attended as a boy. Her zigzagging path toward acceptance and success makes for entertaining and enlightening reading.
---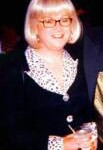 TERRY MURPHY
Terry is a leader in our present community, she is one of the founders of the Southern Comfort Convention. She is also a personal friend
---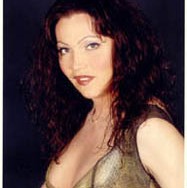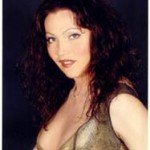 CALPERNIA ADDAMS
Calpernia was born and raised in Nashville, TN by a loving but conservative religious family. She began performing at an early age in church on her violin and in plays, but soon felt chafed by the restricted life she led in Nashville. By age 18 she had still never been to a movie theater, swum in a public pool or been involved with modern popular culture. She decided the Navy was her only way out, and after boot camp and extended training as a field medical combat specialist for the Marines, she was summarily shipped off to war in Al-Jubail, Saudi Arabia for Operation Desert Shield/Storm. Sneaking her violin along in her sea bag, she entertained troops when not providing medical care and later started a theater group at her duty station in the Aleutian Islands. After honorably completing her four-year enlistment, she went back home to Nashville to embark on her transition by securing a female cast position at the largest gay owned and operated club and theater in the United States. After almost a decade as a nationally recognized artist and entertainer within her field, she decided to embark on the next phase of her life and left home for good. Calpernia now lives and works in Hollywood, where she continues her education as an actress and business woman. She has written, among other things, her life story, "Mark 947," and co-founded Deep Stealth Productions, Inc., which creates various media and provides counseling and information to the transgender community through several free websites. Calpernia continues to inform people about the tragedy of hate crimes and works to publicize the value and many positive contributions of transgender women.
---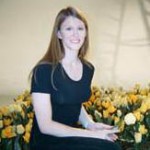 ANDREA JAMES
Andrea James is a tireless crusader for the transgender community, creating free websites with hundreds of pages of content. As a consumer activist, she has spent countless hours filing legal documents and writing alerts about scams that target vulnerable consumer groups.
Recognizing the power of the internet and other media, she began work on an ambitious project to elevate the status of transsexual women through an extensive site devoted to advice and consumer issues facing her community. Later, she spun off a section of this specialized site into a general-market site on hair removal for all consumers. Both sites are frequently mentioned as the best in their categories.
Having established a loyal following on the internet, Andrea now plans to branch out to film and television with her business partner Calpernia Addams. In 2003, they created Deep Stealth Productions, with the goal to counter the dismal depiction of transgendered people in the media with more accurate and positive portrayals.
---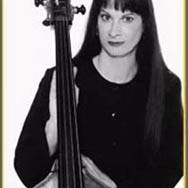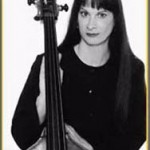 JENNIFER LEITHAM
Leitham is phenomenal, that rare kind of player you want to chase down at every festival and then listen to all day long(quote by Lillian Arganian)
Jennifer Jane Leitham has been referred to by noted jazz critic Leonard Feather as the "left-handed virtuoso of the upright bass." Along with her successful performance career, Jennifer, previously known as John Leitham, has made over 70 recordings with some of the giants of jazz music. In addition, she has recorded 5 highly acclaimed CDs of her own.
---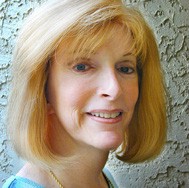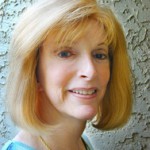 BECKY ALLISON M.D.
I could tell you this about this Cardiologist or that about this Cardiologist, but it would not be anywhere near complete…you just have to go to her website and spend an hour or two like I did!
---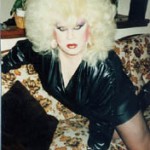 DENISE MASON
Denise has been a main stay in the transgender community for as long as I can remember. I recall seeing her picture in transgender magazines in the mid 60's as a leader and someone in the forefront to the tg movement. She is a true inspiration and someone I have always looked up to.
Some of her accomplishments that I remember are as followed:
-Co-Founder of Hartford TVIC in 1967 and was its Newsletter Editor till 1972.
-Monthly columnist for the Transvestian and FI News papers in the 70's.
-Founder and President of the "ConnecticuT View" (cTView) Transgender Club from 1982-1987 and from 1994 to the presnet.
-Listed in "Who's Who in the Transgender World".
-A regular attendee and performer in 13 "Paradise in the Poconos".
-Produced "Boys will be Girls Female Impersonator Show" in the late 80's and raised thousands for dollars for the Hartford Children's Hospital.
---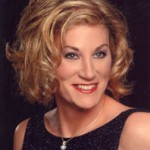 DONNA ROSE
During her first 40 years she experienced life as a world-class collegiate wrestler, a loving husband, a father, and a successful businessman. Her extraordinary experience of self-acceptance and gender transition is described in her deeply personal book "Wrapped In Blue: A Journey of Discovery" (Living Legacy Press, 2003). Today, she is an active and well-known speaker, educator, author and advocate on transsexual and transgender issues. Her work promoting corporate diversity, social awareness, self-acceptance, and the non-negotiable nature of human dignity remain cornerstones of her life.
---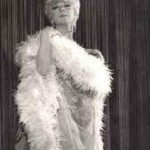 LAURIE KNIGHT
This beautiful person is one of our icons of icons, when drag shows were just that, DRAG. She has worked in all the old venues that made drag what it should be today, live singing, live shows, great production numbers, glamour, the things that most of the female impersonators of today, know nothing about. I saw an interview David de Alba did with this wonderful person that really touched my heart. I advise you all to go there and read not only that one but all the wonderful interviews my good friend David as done.