Interview with a Superstar – Candi Stratton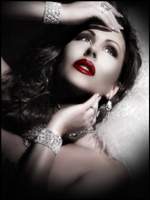 VR: Who is Candi Stratton?
CS: Candi Stratton is a stage persona created by an 18 yo boy who watched his first drag show and knew from that very moment that this was going to be the way to let the female inside of him out! And Paula is the woman I have become
VR: Where are you living right now?
CS: I am currently residing in Melbourne Australia
VR: What inspired you to become you?
CS: I can't tell you it was an inspiration as much as it was a need to be released. I can remember as far back as when I was 4 or 5 years old how I felt something was wrong. When there weren't any other children to play with and I had to amuse myself I can remember having a different name, I called myself Susan secretly. I believed at 4 or 5 that when everyone is born they come out as girls and the doctors decided whether you would be a boy or not and if that was their choice for you they pulled it out and I remember constantly trying to push it back in (it didn't work!)
VR: Who was your inspiration?
CS: As for my inspiration that would have to be my mother she is an incredible woman! My mother couldn't have kids so my sisters and myself were adopted, the courage this woman had to explain this to each one of us when we were old enough to understand around 5 was amazing and how no matter what came her and my fathers way in life from each one of us, never for a second didn't change the way they loved and treated us.
VR: What do you think you have to offer the transgender community?
CS: Strength and experience, I believe everyone touches everyone's life for a purpose no matter how small, you may not know it right away but you may look back at a certain time and realize it later. My experiences are going to be different from the next persons and we can only learn from each other.
VR: Do you think you have made a difference in the transgender community?
CS: To answer that question I would have to say up until now no. But now I am doing my best to try to bring the community together, My husband and I have a website for everyone. The name is Tgconnect.com, Tgconnect is for everyone, for the crossdresser as well as the Transsexuals (both F-M and M-F) and even the entertainers out there. My hope is to end the segregation in our own community through news and information we are too small of a minority group to be divided. Matt and I wanted a site that also had options for dating but didn't rip you off by charging you a fortune per month, like others that if you forgot to tell them you didn't want to renew for the next month they would automatically recharge your credit card, so we designed it as easy and inexpensively so you buy tokens as you go and they never expire. Tgconnect.com is growing but we are always looking for help and ideas.
VR: What do you think makes you stand out above others?
CS: Honesty, integrity and humility if you don't have these qualities (I don't just mean as an answer to a question in a pageant) then you are not a genuine person. Life is too short to be trying to falsely impress people, you have to be yourself and that's what I am! What you see is what you get! I will be the same person you meet ten years down the road
VR: Do you get nervous when you are asked to speak to a group or perform on stage?
CS: Yes, every time! In the show business aspect I feel if you are at a point in your in your career when it has just become old hat for you and you no longer get nervous then yes, it is time for you to either take a break or step down as a performer. As for speaking in front of people yes because I feel if you are up there representing an issue or group of people you feel strongly about and you have been asked to speak, I never want to disappoint anyone or mislead someone with the wrong information or most importantly embarrass myself or the organization who were so gracious to ask me to speak.
VR: Would you ever get SRS? Or When did you have SRS?
CS: Which one? I had my1st SRS in 89 and 4 corrections after that. I have to say that back then we didn't have the internet and all the information at our finger tips that we do now. But all and all if I had to do it all again I would do it all over again! I have no regrets!
VR: What has been your biggest accomplishment?
CS: Becoming me! And becoming a flight attendant. People whom I choose to tell about my history always ask me "were you ever afraid to go to the interviews and wonder if they knew about you" and my response to them is this "Yes every time I was nervous, but I faced my fears and moved forward, If you let your fears control you then life will pass you by and who cares if someone thinks they have figured you out, they are probably going to be more nervous about it than you and they're not going to make a scene screaming out loud "hey I think this used to be a man!" and the best thing you can do is impress them with your confidence and grace and professionalism! But if they do scream out then sue the hell out them for discrimination LOL (don't worry I am sure it won't happen)
VR: Do you think you still have more work to do for the transgender community?
CS: I have only just begun, now living in Australia they don't have all the freedom we do in most of our states and I want to help with changing the laws and the way people view us everywhere!
VR: What really makes you happy?
CS: Too wake up every morning as me 1st and foremost! 2nd holding my husbands hand when we walk!
VR: What really makes you upset?
CS: Narrow minded people, especially when I feel we have all come so far and to hear of this new book out (J. Michael Bailey's book on transsexualism) that makes everything we have fought to educate people and teach the world of how we really are wired and function in his eyes all a big lie. Please help support Lynn Conway and all of us in this fight against ignorance http://ai.eecs.umich.edu/people/conway/TS/LynnsReviewOfBaileysBook.html
VR: Have you ever had a true love in life?
CS: I am very pleased to say I found my best friend! And thank God for bringing Matt into my life. After dating guys who were just dating for the thrill of it ( I am sure most of you know what I mean) and feeling like I was looking for a needle in haystack a friend talked me into placing a personal ad and I did and Matt answered it we e-mailed for 3 months then Instant messaged then started talking on the phone I fell for the guy inside on the side of the world and then he came and visited me from Australia 8 mos. later and both us knew at that point we didn't want to be with anyone else.
VR: Are you in love now?
CS: Yes! I must be I moved a half way around the world to be with Matt!
VR: Who do you admire?
CS: I admire anyone who has the courage to be the person they want to be no matter what that is
VR: As a transgenderd person do you think you have received the proper respect you deserve in life?
CS: I think all transgender people will say the same thing we have come along way but we still have a long way to go to really receive the respect we all deserve!
VR: Do you feel that we as transgendered people are getting what we deserve as human beings from our government?
CS: I think they have a long way to come yet. I feel that at this point with the changes being made in the laws against discrimination against the transgender community are great but honestly I think it is just a bone they are throwing us, I am a person and you are all people who love and have feelings and should be allowed to love and Marry whom ever we want and should have that right.
VR: Do you think you are nice person or do you think you can be a bitch at times?
CS: I think I am a nice person as I treat others as I want to be treated, as for being a bitch hmmm, I take hormones, which has side effects like mood swings, OK, Maybe once in a great moon (but don't tell anyone)
VR: Do you have any pet peeves?
CS: Backstabbing, lying, people who use others just to get ahead, I believe in Karma
VR: Where do you see yourself in the future?
CS: Hopefully successful career wise, I want to return to school and get my degree in fashion design, other than that, just plain happy with myself and Matt my husband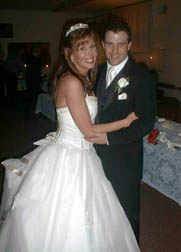 VR: Who is your favorite fiction character(s), in literature or in the movies, and why?
CS: Ok I know this is going to really sound stupid but, Ariel from the Little Mermaid she wanted to be something else so bad she faced her fears and over came them to become the person she wanted to be.
VR: Do you have a favorite movie and why?
CS: Somewhere in time, it is a classic love story, I am a sucker for romances
VR: What words of wisdom would you give a to someone who is reaching out for help?
CS: Help is never to far, there are so many resources, get it, embrace it and yourself because you are not alone we are all here and have at some point or another gone through those stages and probably at times still going through those stages but know there are people like you out there with the knowledge to help!
VR: Do you have a final statement, for our readers?
CS: I hope I haven't bored any of you, no just kidding, the best statement I can make is live life to it's fullest and don't let it pass you by, you have only a short time in this form, make it count for you!
Note from Vicki Rene: Candi and I have talked for a little over a year now and I find her to be one of the most incredible, likable people I know. She is very modest in this interview…some of the things she did not tell you about herself were all her beauty titles she holds:
| | |
| --- | --- |
| Queen of Winterdaze 2003 | 1st Runner up Miss Illinios '83-84 |
| 3rd Runner up Miss Gay America '83-84 | Miss Old Plantation '84 |
|  Miss Continental Wisconsin '84 | 3rd Runner up Miss Continental '84 |
|  Miss Club 21 '84 | Miss La-Cage '85 |
| Miss Indiana '85 | 1st Runner up Miss Continental '85 |
| Miss Magic City '86 |  Miss South Florida '86 |
| Miss Tampa Bay '86 | Miss Southern Nights '86 |
| Miss Southern Nights '86 | 2nd Runner up Miss Florida '86 |
|  Miss Florida Space Coast '87 | Miss Northern Florida '87 |
| Miss Alabama USA '88 | 2nd Runner up Miss Gay USA '88 |
| Miss Gay South '88 | Miss Mobile '88 |
| Miss Continental Deep South '88 | Miss West Virginia USA '89 |
| Miss West Virginia USA 89′ | Miss Tri States '89 |
| 1st Runner up Miss Gay USA '89 | Miss 219 '89 |
You can also see more pictures of Candi on her WEBSITE